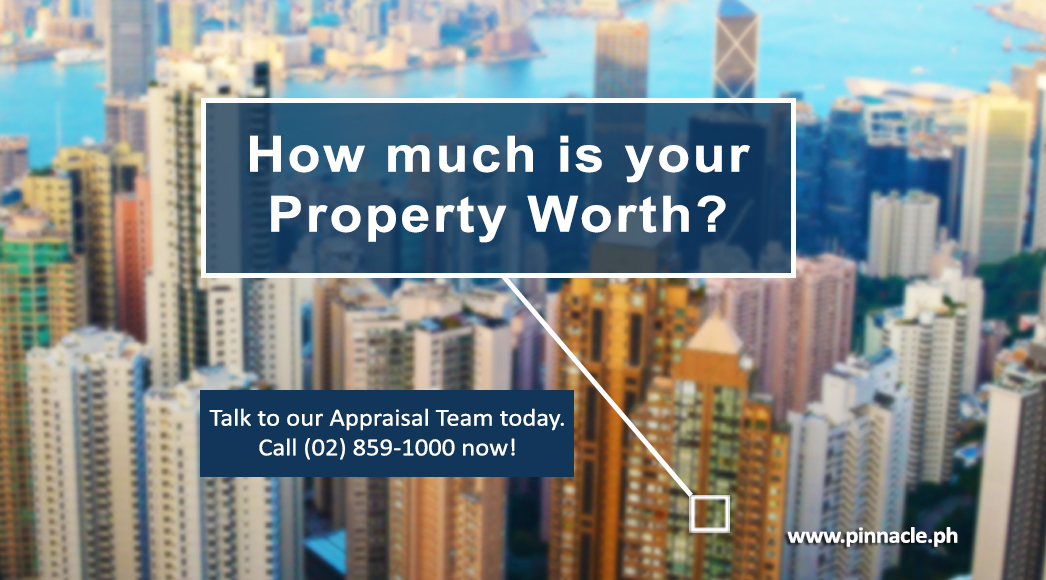 PINNACLE REAL ESTATE CONSULTING SERVICES INC. is a diversified company that operates on all aspects of operation and wide varieties of services that involves Real Estate. Appraisal services or property/real estate appraisal is one of the menu of services of the company. It is presently manned by strong and experienced Licensed Real Estate Appraisers and Field Officers. Aside from local or Luzon operation, PINNACLE has a wide reach as far as the Visayas and the Mindanao regions for its appraisal services and is able to tap major resources and affiliates throughout the archipelago.

The ever secret to the entire success of operation of PINNACLE's appraisal services is its existing footprints and presence on a country-wide basis and its direct and never ending support to research and development, training, upgrades of tools, systems and infrastructure and the upturn and acceptance of changing work habit and lifestyles of professionals due to rapid evolution of the working environment. The experience and knowledge based endeavor like property appraisal or appraisal services will not survive without diligence, perseverance and most especially the passion and "the love for the job".

Economic indicators have shown that market trends on development and as well as buying and selling activities will pave way to the increase of real estate services, with which property and appraisal services will become a mainstream and a hot item.

Lastly, we're proud to say that in writing and in law, PINNACLE REAL ESTATE CONSULTING SERVICES INC. is 100% RESA LAW compliant!
Appraisal is defined as an act or process of determining a value of a certain item or something thru verbal or written reports. Appraisal is also synonymous to Valuation. Per Philippine Valuation Standards (PVS), "Valuation is the process of determining a value and that Valuation Approach is a way of estimating value using one or more specific valuation methods. Depending on the nature and purpose of the property, three valuation approaches may be applied. These are the sales comparison, income capitalization, and cost approaches. Their application will enable the Valuer to determine Market Value or a value other than Market Value". Section 32 of the Implementing Rules and Regulation (IRR) of the Republic Act 9646 or commonly known as the "RESA LAW" or Real Estate Service Act of the Philippines states that for a Partnership or Corporation to be engaged in the business of Real Estate Service, it should be duly registered with the Securities and Exchange Commission (SEC). Thus, registration with the SEC is a must for a firm or company to be called as an Appraisal Company or be engaged in an Appraisal Services.