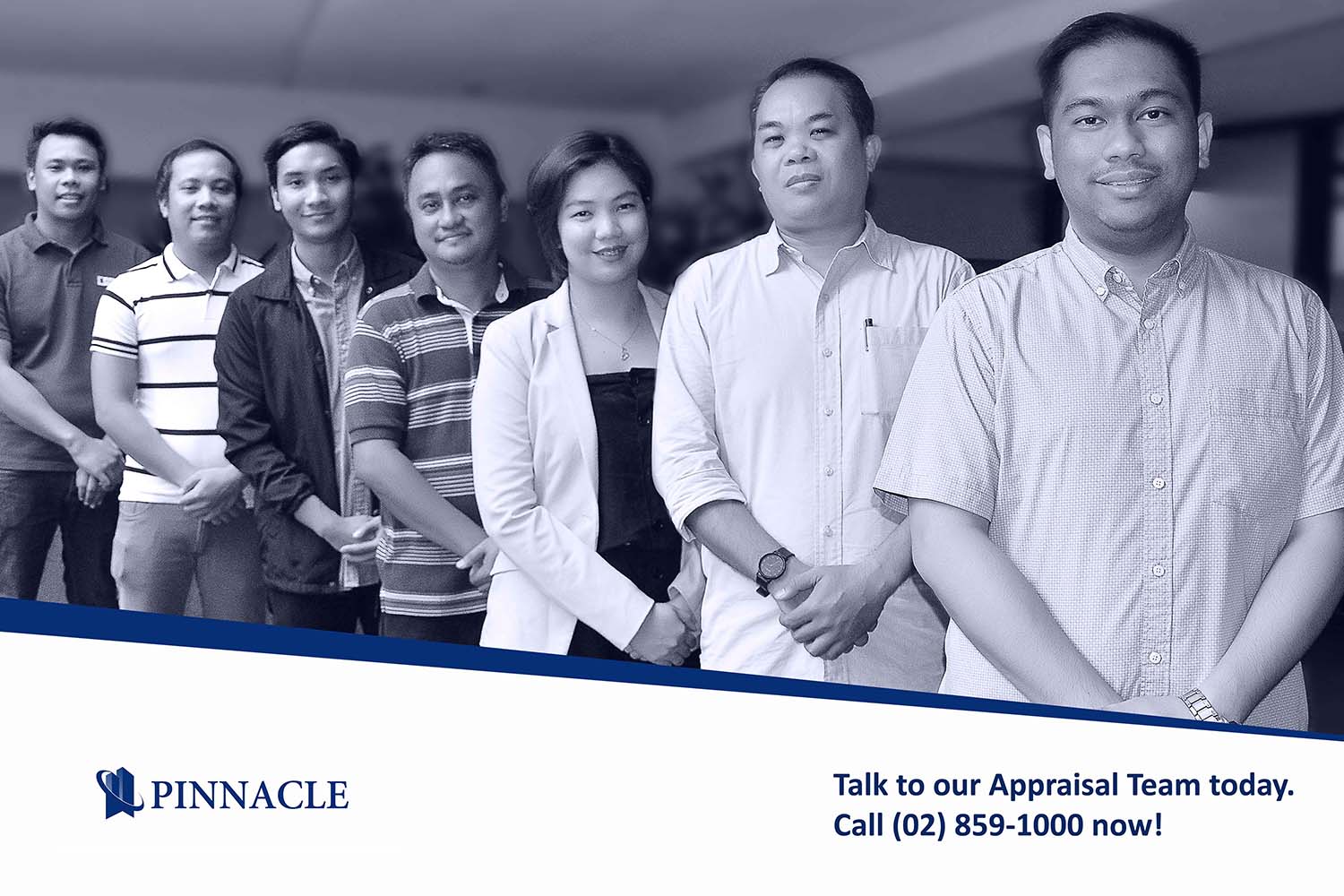 Pinnacle Real Estate Consulting Services Inc. - Property Appraisal Department (PAD) specializes in providing clients with credible and dependable valuation services.
We are a BSP accredited service provider which caters to the various appraisal requirements of diverse clients like; banks (locally and internationally owned), private companies and individuals and other government agencies.
Our PRC Licensed Real Estate Appraisers are expert and professional in handling appraisal services and exercise objectivity in providing fair and best valuation standards to our clients.
We are committed to providing top-quality appraisal reports at reasonable rates that ensure compliance to committed turnaround delivery time with exceptional personal service.
We guarantee that our property valuation services put importance on effective valuation, reliable research, and sound judgment.
We offer appraisal and valuation services such as;
1. Land (Residential, Commercial, Industrial, Agricultural)
2. Buildings and other improvements
3. Machinery and Equipment
4. Transportation equipment
Other Supporting Services:
1. Title Verifications and Traceback
2. Document retrieval
3. REM Annotation / Cancellation
4. Real Property Tax Payments
5. Highest and Best Use Analysis
Talk to our Appraisal Team today.
Call (02) 859-1000 now!